If you want to see the value RE/MAX, LLC places on women in leadership, look at the top. That's where you'll find a team of women executives leading the charge. While a recent survey shows women hold only one in four C-suite positions, RE/MAX, LLC has an executive team that's 50% female and a board of directors that's 41% female. Compare that to the average 22% representation on Fortune 500 boards.
This proven track record of elevating women to leadership positions, combined with progressive maternity and parental leave benefits, is why Forbes magazine recently ranked RE/MAX at No. 11 on its list of America's Best Employers for Women.
According to Karri Callahan, RE/MAX Chief Financial Officer, it comes down to a long-established culture of letting ability, not gender, dictate advancement.
"When Dave and Gail Liniger founded RE/MAX, they always looked for the best person for the job and the best person for the role, regardless of gender," Callahan says. "At RE/MAX, gender isn't a point of differentiation. Everybody is in the room because of the skillset they bring to the table and the perspectives they can contribute to help the company grow."
The numbers are impressive not only at RE/MAX Headquarters in Denver, but throughout the RE/MAX network of more than 130,000 affiliates in over 110 countries and territories. Currently, women make up almost 52% of total RE/MAX affiliates and 34% of franchise owners specifically.
Below, leaders share how the RE/MAX culture empowers women to rise in their careers.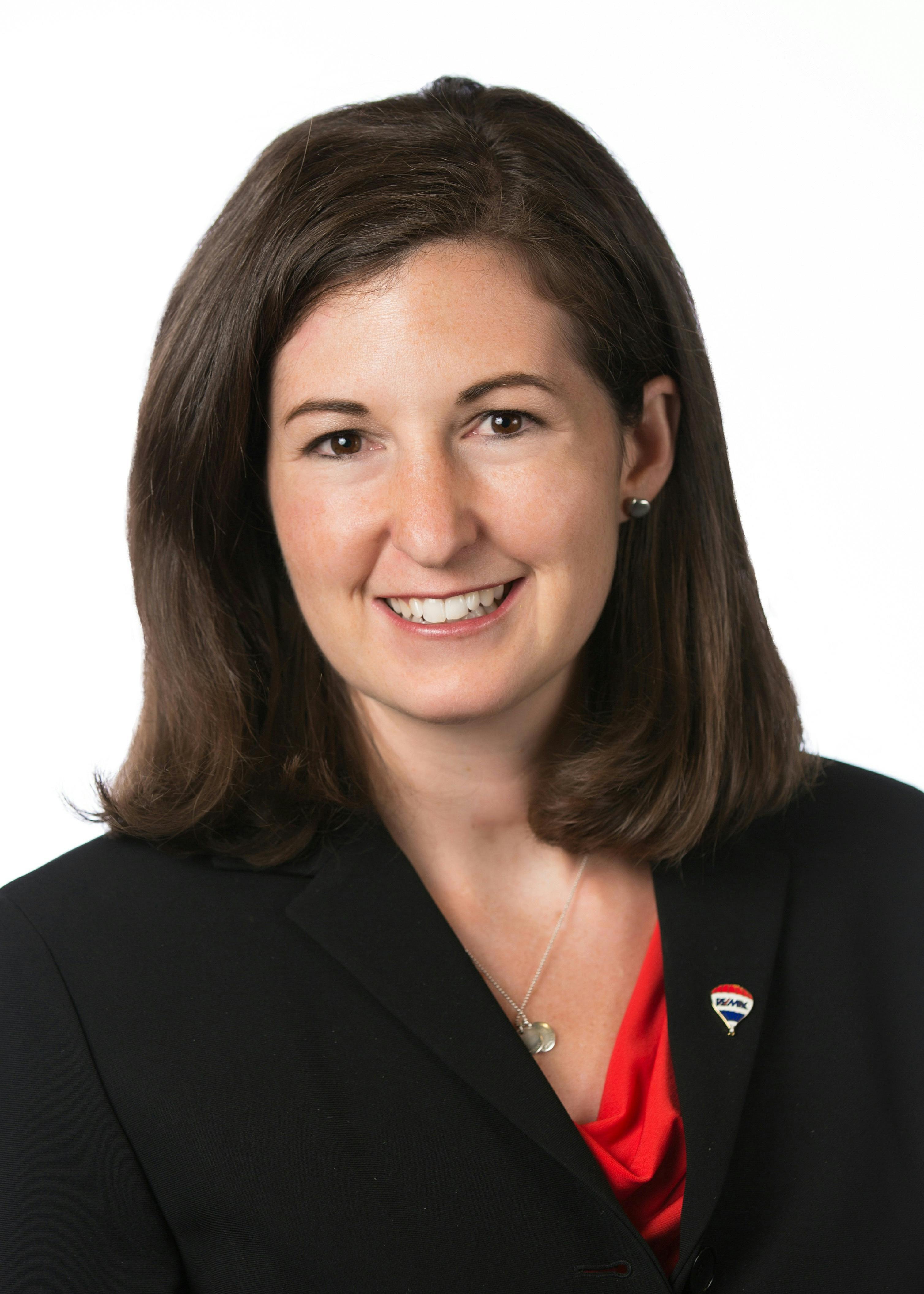 Investing in leadership development and mentorship
According to Susan Zimmerman, Senior Vice President of Human Resources, RE/MAX has been intentional in the professional development opportunities offered to women.
"When the company began planning for after RE/MAX Co-Founder Dave Liniger's retirement from his CEO role, it became apparent that there weren't women in place to follow in his footsteps. RE/MAX had always had a woman as President, CEO or in another C-level position, but for the first time, the outlook was that women weren't rising into those roles," Zimmerman says.
As a result, the company initially invested $150,000 in the development of female vice presidents.
"It's powerful to see that as a direct result of that investment, two of our female vice presidents rose to the COO and CFO positions, and women now account for half of the vice presidents in the company," Zimmerman says.
When it comes to elevating women in their careers, mentorship is key, according to Amy Somerville, Senior Vice President of Professional Development and Engagement. She reflects on the impact a boss and mentor made for her at the beginning of her career.
"When I was early in my career, I had an amazing boss who believed in me enough to make me Director of Marketing," Somerville says. "Earning that title and promotion drove my future career and leadership confidence."
Somerville says Mike Ryan, a retired RE/MAX Executive Vice President, was another big influence when it came to achieving her professional goals.
"His big thing is, promote your people, promote your team. Help them get bigger than you ever were," Somerville says. "Mike pushed me in so many ways and believed in me. I know I wouldn't be where I am today without him. Mike has always been a big advocate for women."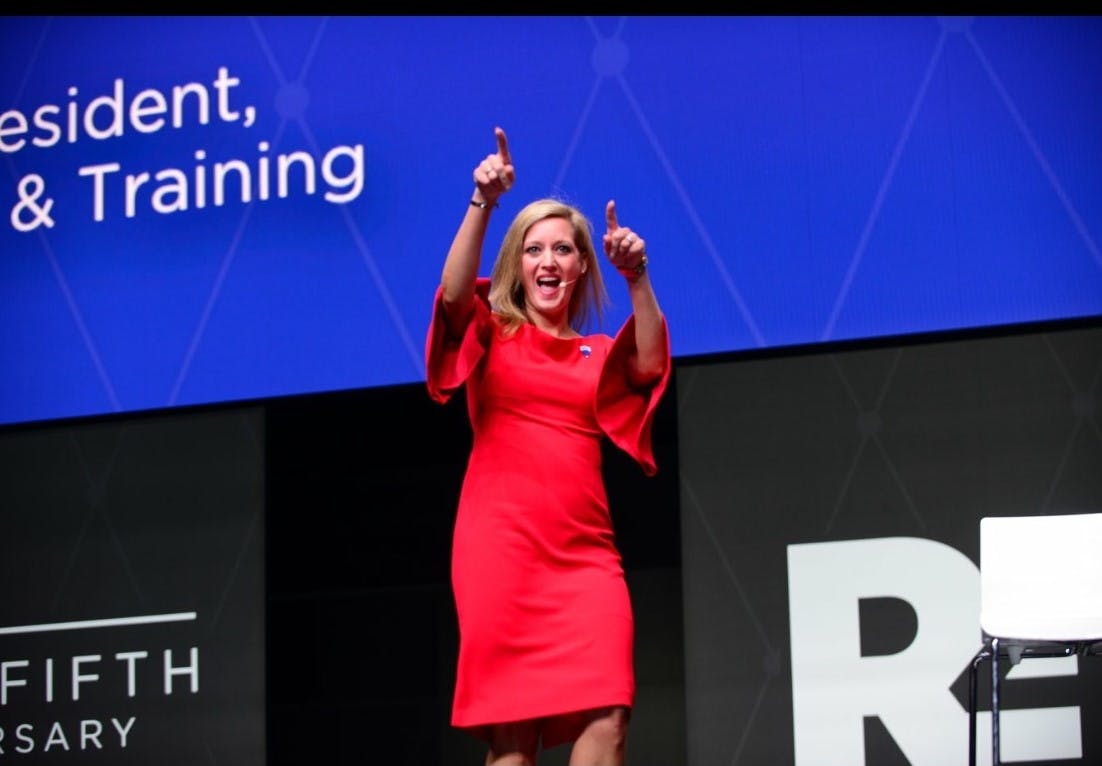 Helping employees balance a career and family
RE/MAX leaders say the company's culture of transparency allows all employees to grow their careers while prioritizing their life outside of work.
"At RE/MAX, we foster the lines of communication so managers know how they can help their employees balance their professional and personal lives," Callahan says. "I have two young children, so it's important that I have the flexibility to shift my focus and manage my time between work and home when I need to."
As the head of human resources, Zimmerman has worked hard to ensure RE/MAX offers competitive paid maternity and parental leave benefits.
"We have to be mindful that women aren't compromising opportunities in their career when they take time to have a child," Zimmerman says.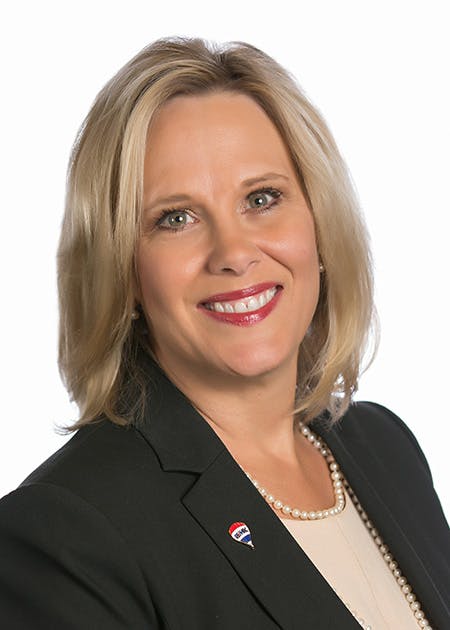 Women at RE/MAX are able to take 12 weeks of fully paid maternity leave, and fathers can also take six weeks of paid parental leave to help welcome a new addition to their family.
"Employers who argue women shouldn't be paid when they're on maternity leave have an attendance mindset, not an engagement mindset," Zimmerman says. "A company's customers benefit when employees are engaged in their work. That means investing in women and paying them as they go off to have families. It not only builds loyalty, but those women come back even stronger brand advocates because of the support they received. The return companies get from the work of their female employees and their loyalty will be multiples of whatever that investment in pay is."
As 65% of caregivers are female (according to the Family Caregiver Alliance), the importance of flexibility for employees extends beyond the demands of parenting.
"It's not just about caring for children," says Abby Lee, Senior Vice President of Marketing and Communications. "Other family responsibilities such as taking care of elderly parents and other family members tend to fall on the backs of women and weigh heavily on employees trying to balance their professional and personal life. I know that without the flexibility offered to me by RE/MAX when my kids were younger, I would not be where I am today. The company always supported my advancement and encouraged me to be my absolute best."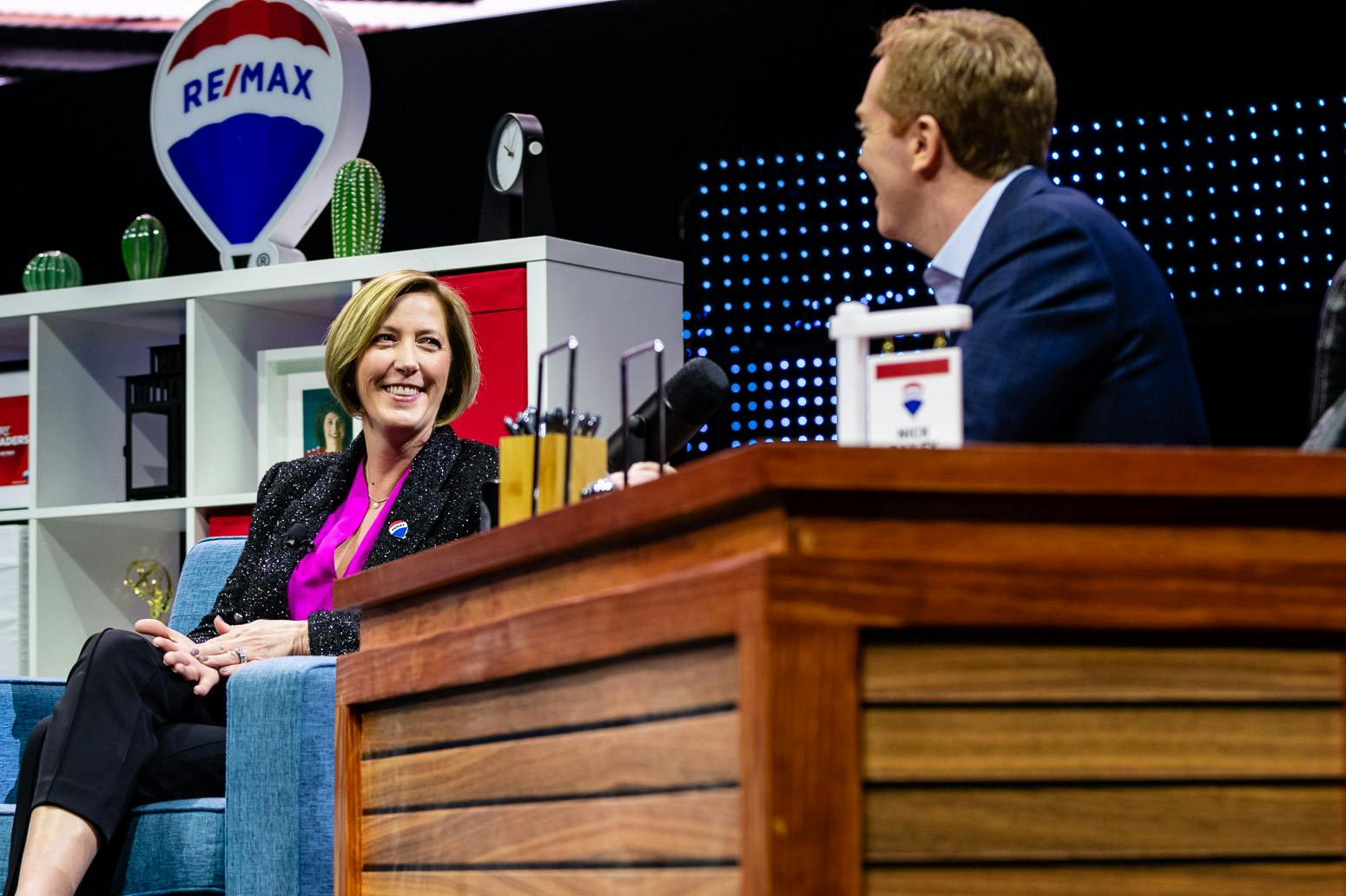 Serene Smith, Chief Operating Officer, says if companies want to add more women to leadership positions, they need to start structuring roles around the unique demands on women.
"The demands of a leadership position – including long hours and travel schedules – can oftentimes clash with other priorities such as caring for a family," Smith says. "Women often must make choices as to whether the lifestyle of a position meshes with what they are able to balance personally. I have very strict boundaries about time away from my family, and I'm fortunate that RE/MAX empowers me to do that."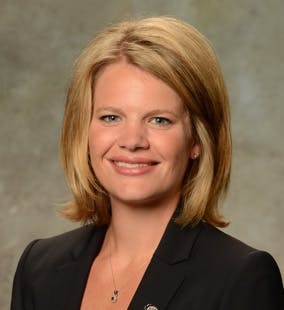 That flexibility is something Pam Harris, Senior Vice President of Customer Experience, says is a hallmark of her time at RE/MAX. Having joined the company in May 2001 as a corporate meeting planner, she's led and overseen several departments along the way. But in 2011 when she got married and needed to move out of state, working remote wasn't something RE/MAX had ever done or considered.
"I put together a plan, and in 2012 I started working remote without it hindering my advancement," Harris says. "Many companies would not support this, but RE/MAX put my career/life balance first."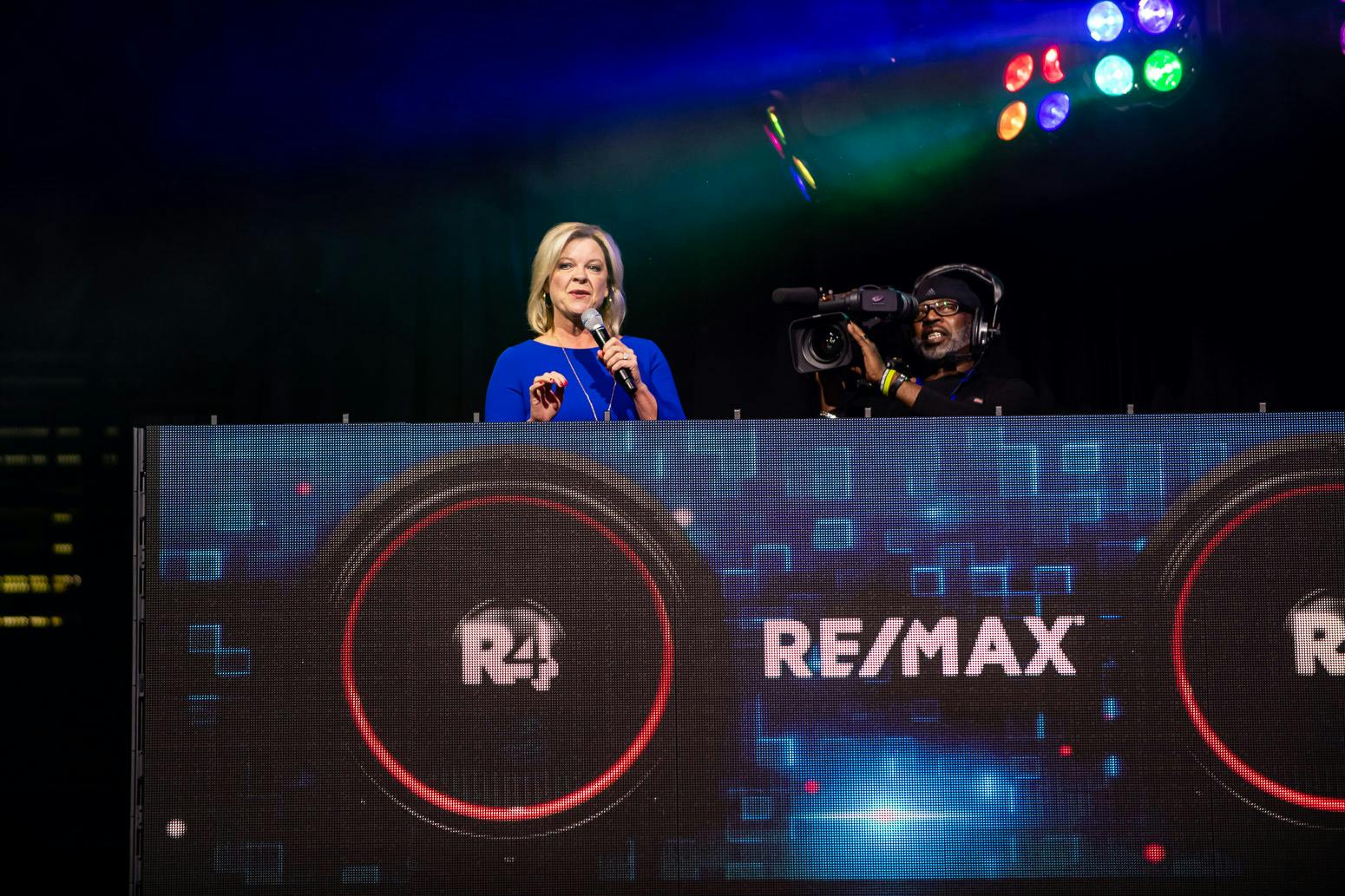 Empowering women entrepreneurs
The RE/MAX culture of empowering women employees extends beyond the company's headquarters throughout the entire network.
"[RE/MAX Co-Founder] Gail Liniger trailblazed so that women affiliated with the brand could work their way to the top without obstacles," Lee says. "RE/MAX is built for those who radiate the entrepreneurial spirit. I think RE/MAX is unique – both in and outside of the real estate industry – for creating a system where agents can go into business for themselves but not by themselves."
Smith, who comes from a family of entrepreneurs, agrees and says she's inspired by the grit of other female leaders at RE/MAX.
"I am constantly in awe of how much courage it has to take to go out on a limb and do your own thing," Smith says. "The amazing women leaders both in HQ and in our network uphold a tremendous leadership standard that is quite frankly unheard of in any other company."
According to Smith, by providing women entrepreneurs the support needed to run a business on their own terms, the RE/MAX model helps women around the world be independent.
"The fact that more than 50% of our affiliates are women is incredible – it allows them to make their own choices," she says. "To work for a brand whose mission is to build businesses is pretty amazing."